Environmental policies
Based on our guiding principle of "The Customers First, Contribution to Society, and Respect for Humanity," we are highly aware of the important task of environmental conservation by all persons. Hence, our goal is to protect the environment on the regional scale and then the global scale.
Acquisition of ISO 14001 certification
We acquired ISO 14001 certification in October, 2000.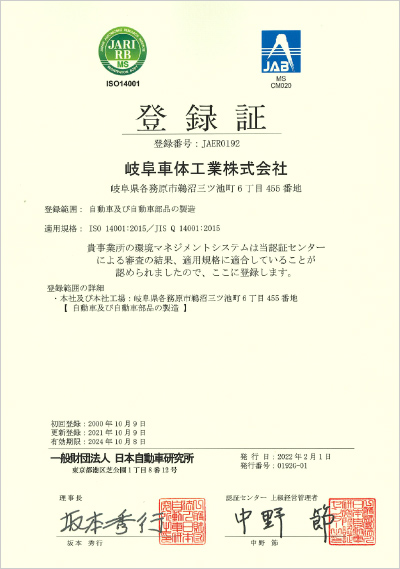 Registration number: JAER0192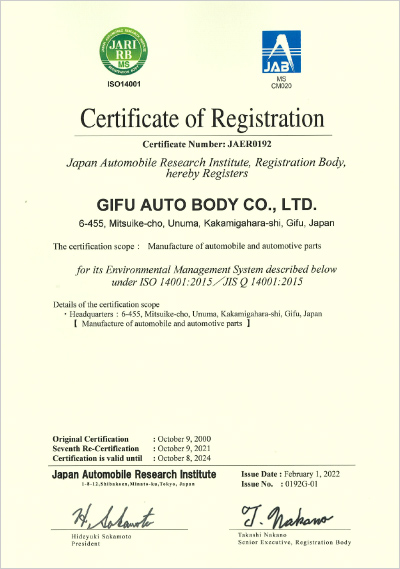 Environmental indices