We achieved quality No.1 evaluation of complete car manufacturers in the Toyota group.
Gifu Auto Body started its business as a production factory of Toyota military trucks in 1940. At the current, we are engaged in production of Hiace including specially equipped vehicles and manufacturing of auto parts as a Toyota group vehicle manufacturer. What the company has cherished more than anything in its long history is the passion for manufacturing and strong performance. Never satisfied with the status quo, and always finding ways to improve through trial and error. We have conscientiously continued to improve our technology. There are currently 16 factories which are complete vehicle manufacturers in the Toyota group in Japan, and we have been competing together to improve our ability, in 2014, we have been evaluated as in the top three for 6 consecutive years. There is no precedent like this in the Toyota group, which demonstrates our high technology, quality and trust that has been built up among us.
Our Quality Policy
We who are engaged in automobile production think widely as "Customers" not only as manufacturers who order work, but also including anybody who uses cars and in our community. We effectively use our comprehensive strength based on our technology and experience to meet customers' needs and expectations continuously so that we attain customers' satisfaction, that is our responsibility as a company, we think.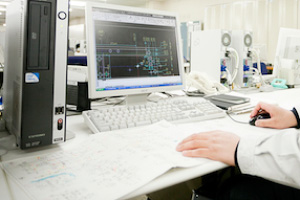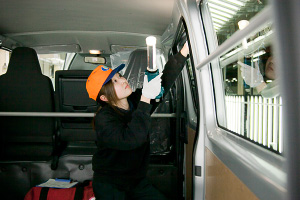 Improvement (Kaizen) Case Presentation (Quality Circle Contest)
In Gifu Auto Body, with the aim to improve the quality and safety, all employees participate to work on "QC Circle" improvement (kaizen) activities in small groups. A contest is held in our company every March; the employees present the results of these daily activities. This activity aims to instill a habit to improve each work with initiatives, to stretch their ability and to have mutual understanding, many proposals have been utilized to improve our work environment and work contents every year.